Watch Live Lake Mille Lacs Webcam
Are you anxious for the weekend to come so you can get back up to the ice fishing cabin or fish house because you miss the feeling of fishing for walleyes and perch on Lake Mille Lacs located in central Minnesota? Well, Ice Fishing Mille Lacs bring that experience directly to you via our Mille Lacs webcam page.
Real-Time Lake-Wide Mille Lacs Live Lakecams
Maybe you are new to Minnesota and have yet to fully understand all the buzz and hype with Mille Lacs lake fishing? Like so many anglers who travel to the lake each week, many hours during the week are spent preparing for the upcoming weekend with anticipation of heading back up to Mille Lacs. Maybe you are the lucky type able to find that Mille Lacs ice fishing package knows an ice fishing sleeper house rental is waiting in their near future?
Even if you are the die-hard Minnesota ice fishing angler simply looking for the latest Mille Lacs fishing report, no matter your Mille Lacs ice fishing adventure story, you have come to and found the right place. Ice Fishing Mille Lacs specializes in bottling the Mille Lacs ice fishing adventure sensation and exhilaration and spreading it to those who fully understand Mille Lacs means to so many.
Real-Time Mille Lacs Lake Webcams
Eastside of
Mille Lacs Live Lakecams
Appeldoorn's Sunset Bay Resort and Event Center is one of the premier destinations on Mille lacs for high-end and modern accommodations. They offer some of the best-constructed ice fishing house rentals on the lake, and their on-shore accommodations are borderline luxurious. Appeldoorn's caters to large groups and weddings on Mille lacs year-round, so if your company or large family is looking to experience the best of Lake Mille Lacs, Appeldoorn's Sunset Bay Resort is the perfect settings. Sunset Bay offers some of the best fishing on the lake, from mid-bay monster muskies to some of the best and largest walleye, perch, and smallmouth bass fishing in and around Doe Island and Doe Island Reef. Appeldoorn's is also one of the only resorts on Mille Lacs to offer ice fishing equipment for rent at reasonable prices.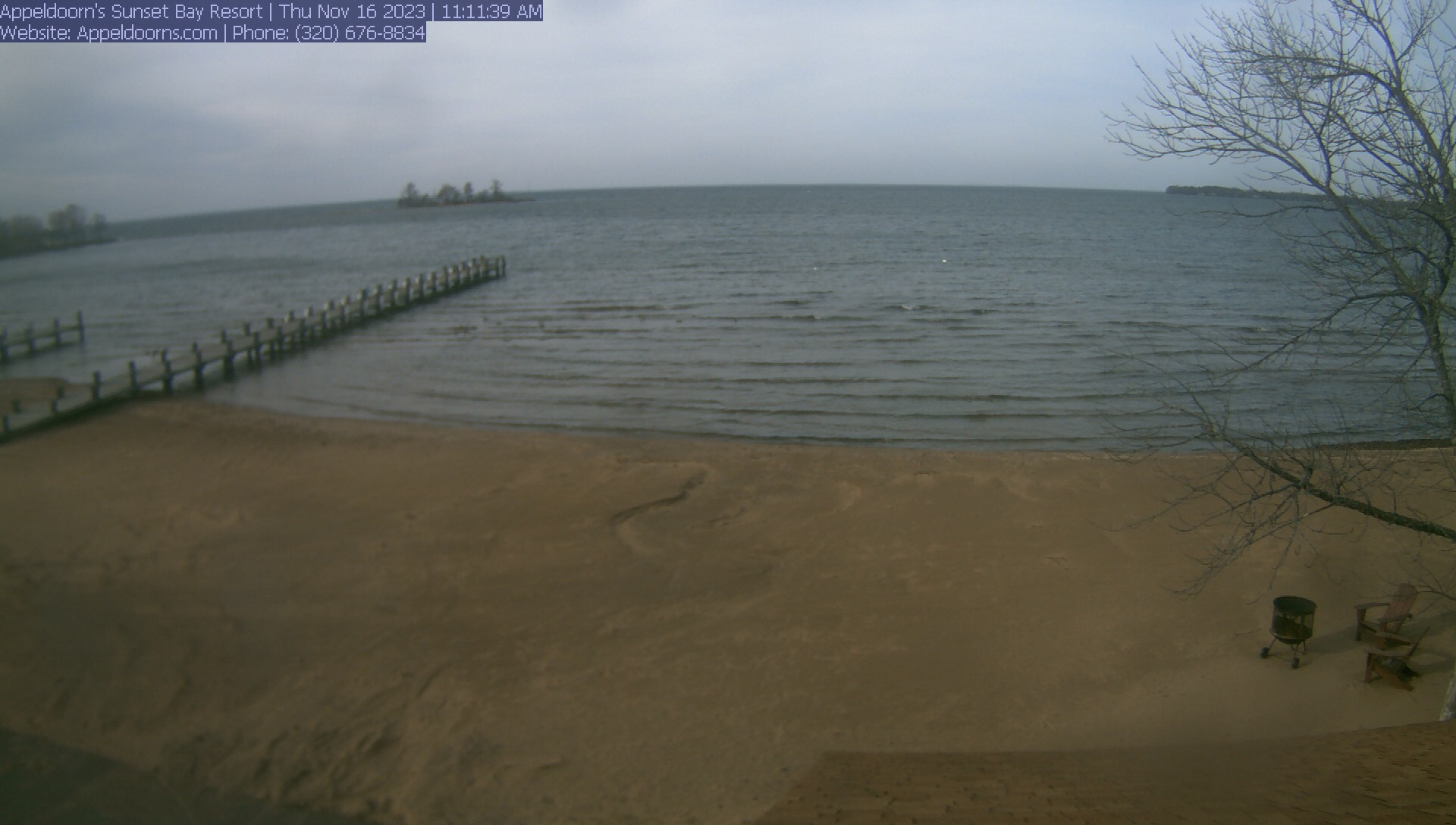 North End of Mille Lacs Live Lakecams
Westside of Mille Lacs Live Lakecams
Westside of Mille Lacs Live Lakecams
Hunter Winfield's Resort in Isle, Minnesota, is located on the southside of Isle Bay and is one the most convenient resorts on Mille Lacs to access if your ice fishing party is coming up from the Twin Cities Metro area. Highway 47 intersects in Isle, MN; Hunter Winfield's is only less than a mile from this intersection. They offer wide plowed ice roads that extend out past the mouth of Isle Bay. Hunter Windfield's offers both ice fishing wheelhouse rentals (Ice Castle and Yetti style houses), along with skid-style, wood construction-permanent ice fishing houses for rent on Mille Lacs. Isle bay is home to the Mille Lacs Lake crappie, and Hunter Windfield's is a great place to access the lake if you search for Mille Lac's monster crappies.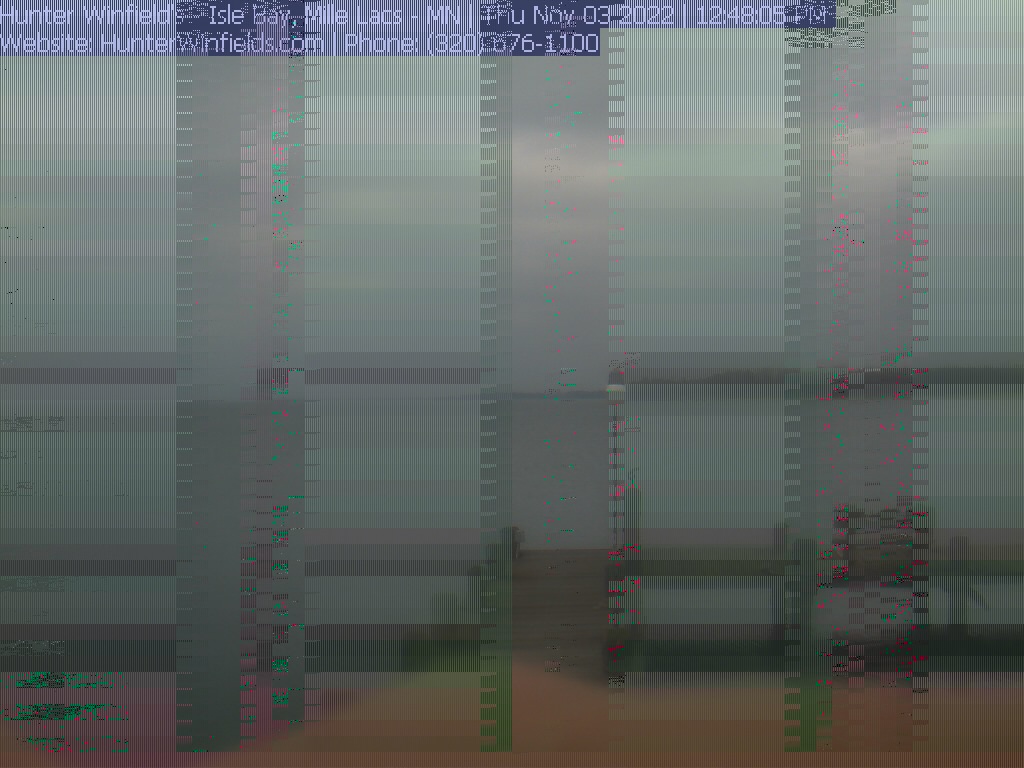 Lyback's Ice Fishing Resort is located on Lake Mille Lacs' southeastern end between Isle Bay and Wahkon Bay. Lyback's Resort is to the west of Father Hennepin State Park and is situated on Popes Point. Lyback's Ice Fishing offers ice fishing rentals and fish house storage during the winter months. During the summer, they offer summer rental cabins on Mille Lacs for roughly $800 per week. Lyback's Mille Lacs Ice Fishing and summer rentals have easy access to some significant fishing areas on Mille Lacs Lake's south end. Spider Island, Hennepin Island, Tullibee Hole, the Graveyard, and so much more.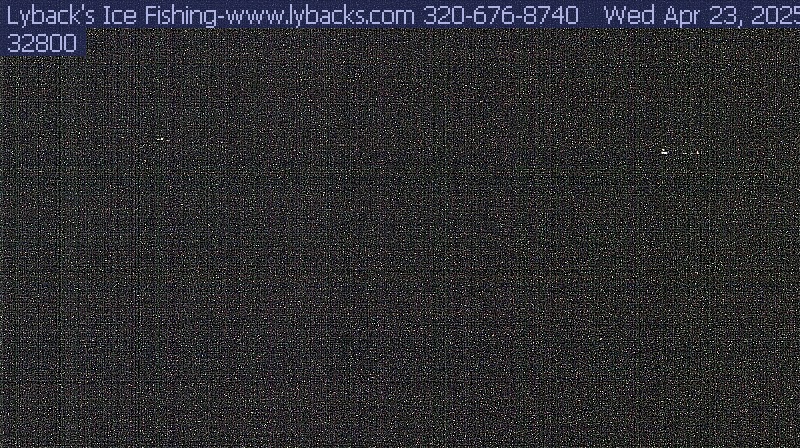 Resorts Fuel The Mille Lacs Webcams
Avid Mille Lacs angler is the only one who understands and appreciates what the Mille Lacs webcams provide during those days when we cannot be on the lake. The ice anglers who are just arriving at Mille Lacs, along with the anglers who called in sick only to stay one more day, are indeed the stars of this Mille Lacs webcam live show. There is something very comforting knowing that you can open up your smartphone and be back on the lake at any moment.
Some anglers cannot get enough Mille Lacs and find themselves watching the live webcams during the drive back home. With modern-day technology, anyone can "be up at the lake" from the comforts of their home. We can watch the winter ice road and live Mille Lacs Lake resorts action during reality, thanks to the many Mille Lacs resorts across the lake who invested in maintaining and upgrading the live streaming technology needed to bring the lake to us.
See Something Not Right on a Mille Lacs Webcam?
Click on the link just above the live feed you are watching to contact the resort. As we watch ice fishing anglers come and go from the lake, it's essential to know that ALL vehicles currently on the Mille Lacs ice roads must stay under the ten mph speed limit at all times.
Want to know exactly what the weather is doing in Isle, MN? Maybe how your favorite Mille Lacs resort is doing after the big snowstorm? Watch the latest Mille Lacs Lake weather live as it unfolds thanks to the incredible resorts and businesses on Mille Lacs who provide the Mille Lacs Lake webcams. Can no one be any closer to being on the lake than watching it live from the comfort of your home?
Catch More Than Fish on the Mille Lacs Webcams
See anglers bringing fish on or off the lake on one of the Mille Lacs webcams? Ice Fishing Mille Lacs maintains and updates the latest Mille Lacs Lake fishing regulations 2021 from the Minnesota DNR. Are you heading to Mille Lacs, and do you yet know where to go or what to do?
The Ice Fishing Mille Lacs team's best tip is for all anglers to access the lake and its ice roads through one of the many fine resorts across the lake that cater to and offer ice road access. We have been helping anglers find the best Mille lacs ice fishing access since 2014. So, if you are not into living dangerously or have no fear blazing your own ice roads on Mille Lacs, checkout our lakewide MN DNR public access finder; it's there to help you get on the lake.
Mille Lacs Webcams perform a service to the die-hard Mille Lacs ice angler. They provide all of us instant access to the big pond we all know and love. Life is just a little better knowing that at any moment of the day, no matter where you are, our Mille Lacs webcam page gives us instant access to all sides of Mille Lacs.
Be a hero and support Mille Lacs Lake area businesses. We keep on losing way too many of them!